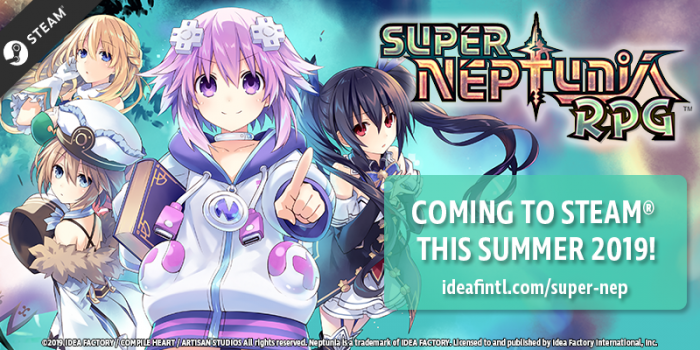 Gamindustri's 2D world is now arriving to your PC! We are excited to announce that Super Neptunia™ RPG will be arriving on PC (Steam®) this Summer! The Steam version will include English, Japanese, Traditional Chinese, and French subtitles. The Steam store page will be available at a later date.
Developed by Artisan Studios in Canada, this game brings the characters of the self-referential Neptunia™ series to life in a whole new 2D way. Each character was hand-drawn by Tsunako, the artist behind the series, then animated by computer magic to create a world that's mysteriously gone from three dimensions to two. Explore side-scrolling dungeons and fight in turn-based battles to settle the debate once and for all – which games are better: 2D or 3D!
Be sure to check out the new screenshots from the PlayStation®4 version below!
*Steam store page is coming soon!