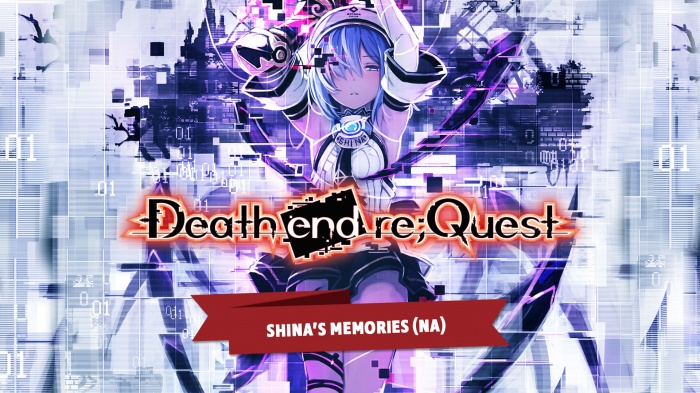 We are excited to announce that the PlayStation®4 release of 
Death end re;Quest™ is NOW AVAILABLE in North America and Europe! North American customers can purchase a digital Deluxe Bundle, which includes the Game and the Season Pass! The DLC schedule can be found on the Iffy-cial Website!
To celebrate the release of Death end re;Quest we have released the second trailer of a two-part series titled, "Arata's Struggle" with the first trailer being, "Shina's Memories" which was released last week. This trailer goes deeper into Arata's struggles, and his side of the game that takes the form of a visual novel, to aid Shina's escape from the corrupted World's Odyssey. We revisit Arata's skills known as the Battle Jack System, where you can install new genres during battle, buff your allies or debuff your enemies, and summon monsters to aid you in battle!
Interested in learning more about the game? Check out the exclusive behind-the-scenes interview with the Compile Heart's President and Producer, Norihisa Kochiwa, and the game's lead artist, Kei Nanameda on the PlayStation Blog!
Check out the Season Pass details below!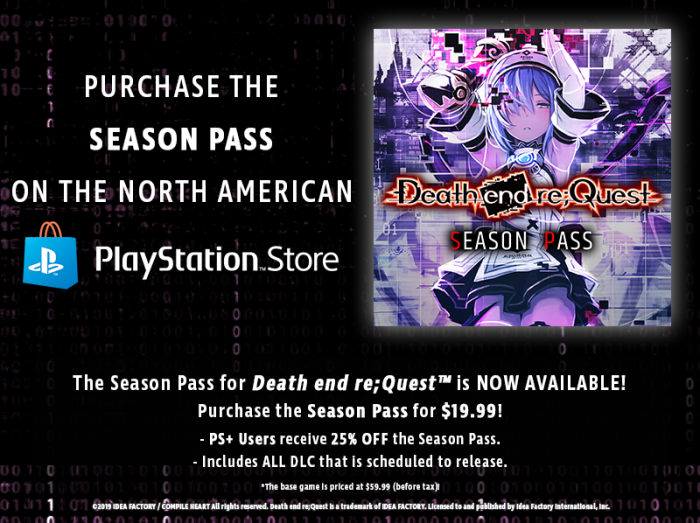 As a friendly reminder, the Season Pass is NOW AVAILABLE for purchase separately for $19.99 with a 25% discount for PS+ Users! Season Pass holders will be able to access each DLC (FREE and paid) according to its release date. The DLC release date schedule can be found on the Iffy-cial Website!
*The Digital Deluxe Bundle and Season Pass are exclusive to North America. ALL FREE and paid DLC will also be available for purchase individually for both North American and European PSN Users. The Season Pass does not include the Preorder ONLY BONUS Weapons DLC.