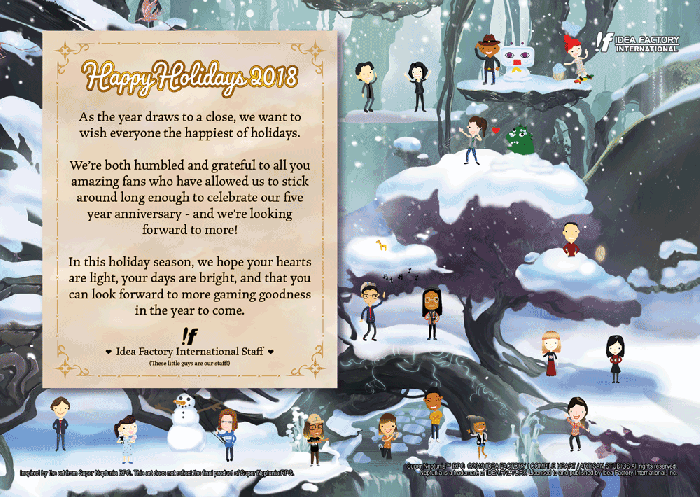 A year end message and holiday greetings from Team Iffy:
As the year draws to a close, we want to
wish everyone the happiest of holidays.
We're both humbled and grateful to all you
amazing fans who have allowed us to stick
around long enough to celebrate our five
year anniversary – and we're looking
forward to more!
In this holiday season, we hope your hearts
are light, your days are bright, and that you
can look forward to more gaming goodness
in the year to come.
<3 IFI