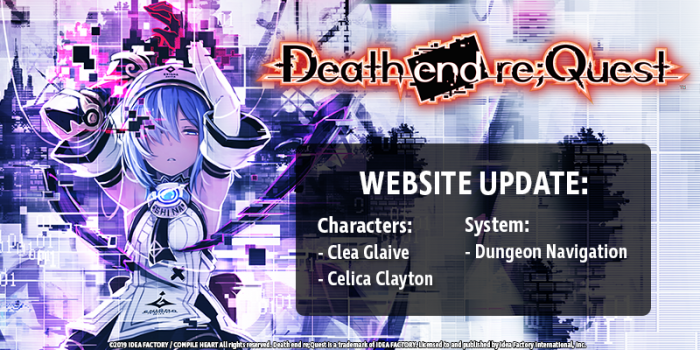 Website Update and new Screenshots! Meet Clea and Celica from Death end re;Quest™ + Learn about Dungeon Navigation and Bug Skills!
Death end re;Quest is coming to the West on Feb. 19 (NA) and Feb. 22 (EU)!
Check out the screenshots and information at the Iffy-cial Website!
http://ideafintl.com/death-request/
Preorder for the PlayStation®4 now!
GameStop: bit.ly/DERQ_GS
Amazon: bit.ly/DERQ_A
Best Buy: bit.ly/DERQ_BB
Amazon UK: bit.ly/DERQ_A_UK