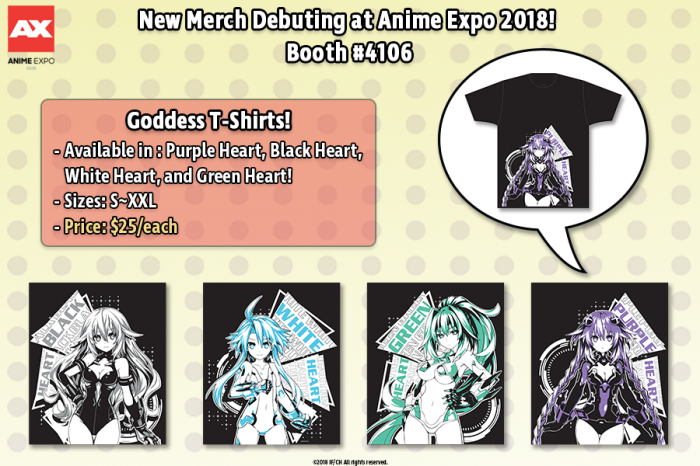 Ready to rep your favorite CPU Goddess from the Neptunia series?!
These awesome "Goddess T-Shirts" will be making their debut at Anime Expo 2018 this year!
—-Goddess T-Shirts—-
Available in: 
- Purple Heart
- Black Heart
- White Heart
- Green Heart
Sizes: S, M, L, XL, XXL
Price: $25/each
Have you registered for Anime Expo yet?!
http://www.anime-expo.org/register/
Stay tuned for more Anime Expo news is coming!