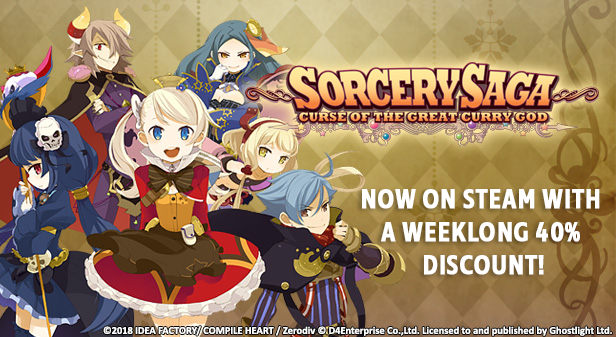 Ghostlight Games' PC port of the mouth-watering dungeon crawler, Sorcery Saga: Curse of the Great Curry God is NOW AVAILABLE on Steam with a WEEKLONG 40% OFF LAUNCH DISCOUNT! Get it now for only $11.99 until June 11th!
https://store.steampowered.com/app/836760/
Join Pupuru on a flavor-filled quest to save your favorite local curry restaurant from getting overtaken by the new evil curry chain that has moved into town! Discover the four Legendary Ingredients needed to make the Legendary Magic Curry, explore shape-shifting dungeons, fight monsters, collect items, and power up your characters by… cooking delicious curry!