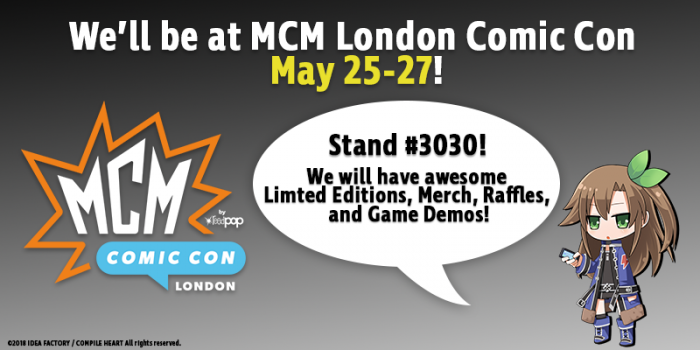 Idea Factory International will be at MCM London Comic Con NEXT WEEKEND, May 25-27th at stand #3030!
We'll have Megadimension Neptunia™ VIIR game demos, exclusive Limited Editions, great deals, and Iffy's Online Store merchandise!
AND: Get 1 raffle ticket* with your purchase at the Idea Factory International stand for a chance to win amazing prizes! Different prizes will be available each day of the convention!
* Each ticket is valid only for the day it was purchased. The amount of raffle tickets is limited.