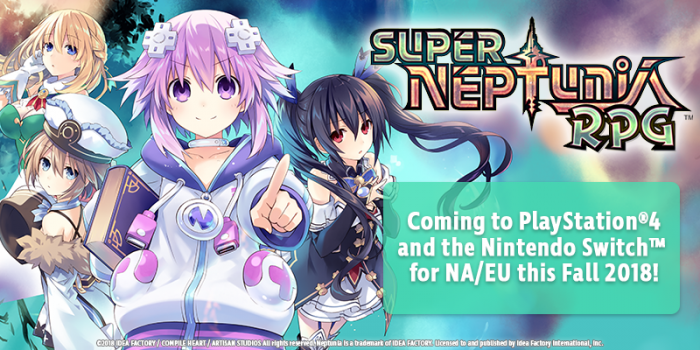 We are excited to announce Super Neptunia™ RPG is coming this FALL 2018 to the PlayStation®4 and will be the first Neptunia game to release on the Nintendo Switch™!
In addition to having English and Japanese audio, it will have the option for French subtitles for both NA and EU regions, and will come in both physical and digital formats.
Developed by Artisan Studios in Canada, this game brings the characters of the self-referential Neptunia series to life in a whole new way. Each character was hand-drawn by Tsunako, the artist behind the series, then animated by computer magic to create a world that's mysteriously gone from three dimensions to two.
For more information, check out the Iffy-cial website below!