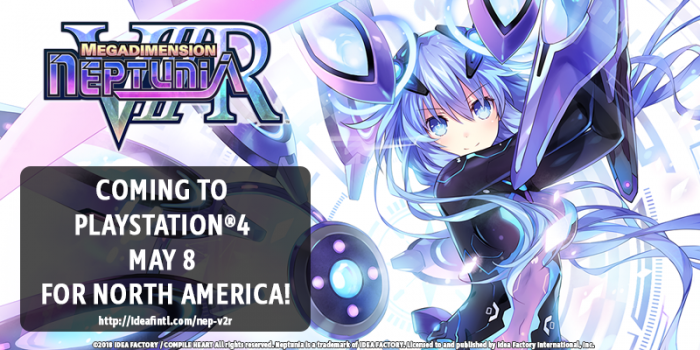 They have been dimension hopping, and now they will be in YOURS! Megadimension Neptunia™ VIIR comes to North America on May 8, 2018! The European version will be announced at a later date.
This enhanced version of 2016's Megadimension Neptunia™ VII 
features smoother graphics courtesy of a new engine, a revamped battle system, and a whole new VR experience!