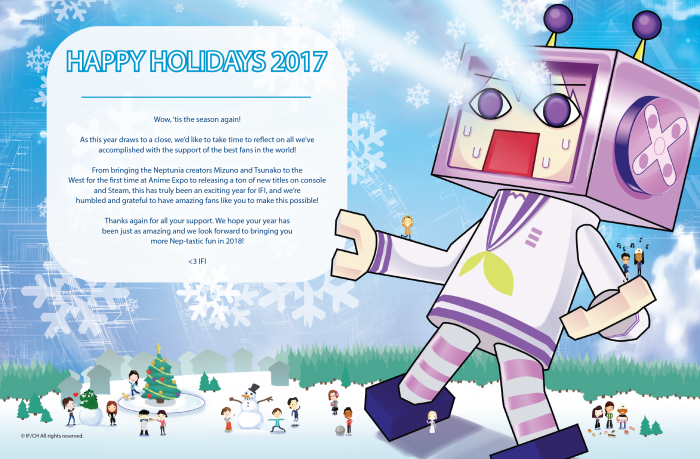 Wow, 'tis the season again!
As this year draws to a close, we'd like to take time to reflect on all we've accomplished with the support of the best fans in the world!
From bringing the Neptunia creators Mizuno and Tsunako to the
West for the first time at Anime Expo to releasing a ton of new titles on console and Steam, this has truly been an exciting year for IFI, and we're humbled and grateful to have amazing fans like you to make this possible!
Thanks again for all your support. We hope your year has
been just as amazing and we look forward to bringing you
more Nep-tastic fun in 2018!
<3 IFI