Nep up your holiday season with Iffy's Holiday Ornament (2017), featuring Paladin Neptune on a golden, light-up ornament! Iffy's Holiday Ornament (2017) will be available to order for $13.99 on Iffy's North American Online Store and £10.99 on Iffy's European Online Store on Monday, November 27.
NA: http://www.iffysonlinestore.com/Iffyornament2017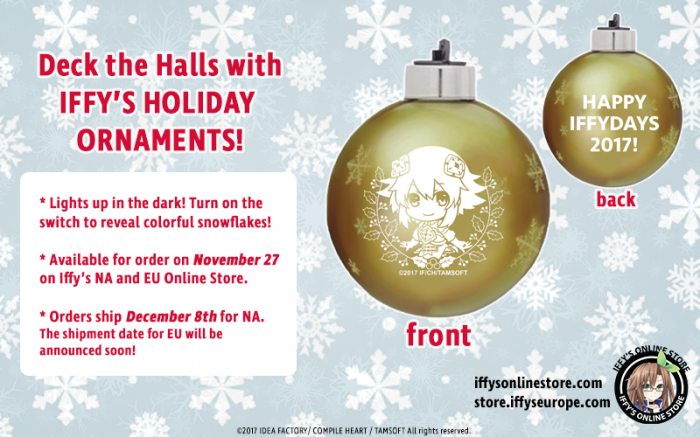 Orders with this exclusive Iffy's Online Store holiday item will be shipped on December 8th for Iffy's NA Online Store. Orders from Iffy's EU Online Store will ship on a different date (More info coming soon!).