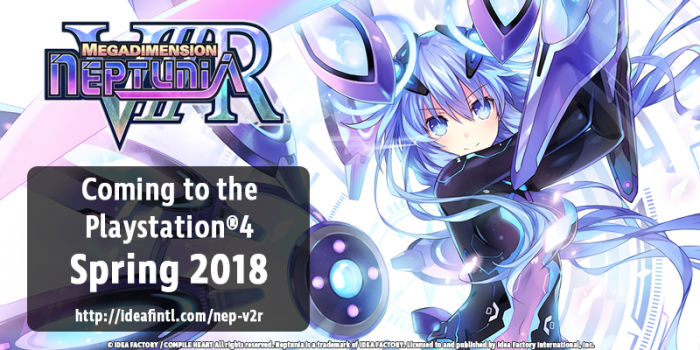 2D or 3D waifu? Why not both? Megadimension Neptunia VIIR (pronounced "V-two-R") will be coming to North America and Europe on the PlayStation®4 system and PlayStation®VR in Spring 2018!
Iffy-cial website:
http://ideafintl.com/nep-v2r/
This enhanced version of 2016's Megadimension Neptunia VII features smoother graphics, a revamped battle system, and a whole new VR experience. Now, their dimensions and yours are connected! Hang out one-on-one with each of the Gamindustri Goddesses, listen to their conversations, and watch as the Goddesses react to you!