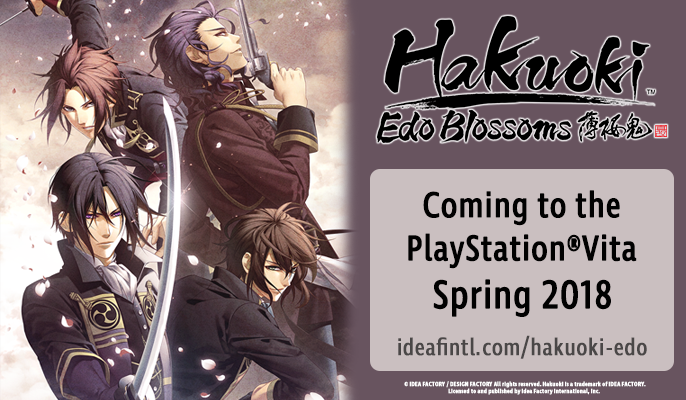 The battle for your heart is not over! Continue your journey to Edo in Hakuoki: Edo Blossoms, available for the PlayStation®Vita system in Spring 2018 for North America and Europe.
Iffy-cial website:
http://ideafintl.com/hakuoki-edo/
This remastered telling of the beloved visual novel Hakuoki series is a continuation of the Hakuoki: Kyoto Winds story and focuses on the story set in Edo, the second part in this two-part series. The young Chizuru, determined to find her father, will romance the famous warriors of Shinsengumi through a series of engaging stories and dramatic events. Now, experience new characters, love interests, and episodes in the world of Hakuoki: Edo Blossoms!