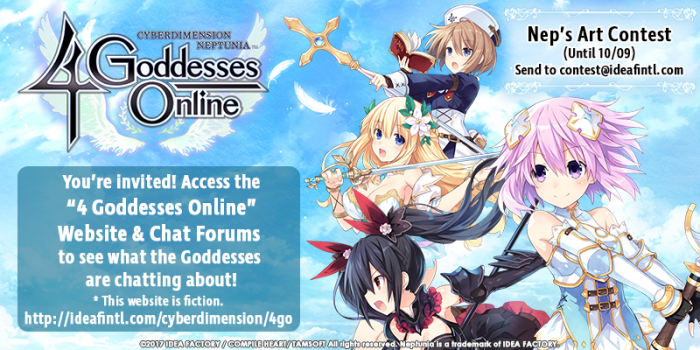 Calling all "Chosen Ones"! The website and community forums for the super-popular MMORPG of Gamindustri, "4 Goddess Online," is now live! Use your early access to see what the Goddesses are chatting about, and see if you can find out which defenders of Gamindustri are typing behind the usernames that appear in the forums!
http://ideafintl.com/cyberdimension/4go/
(This website is fiction. It is modeled to look like a MMORPG website (it's not)).