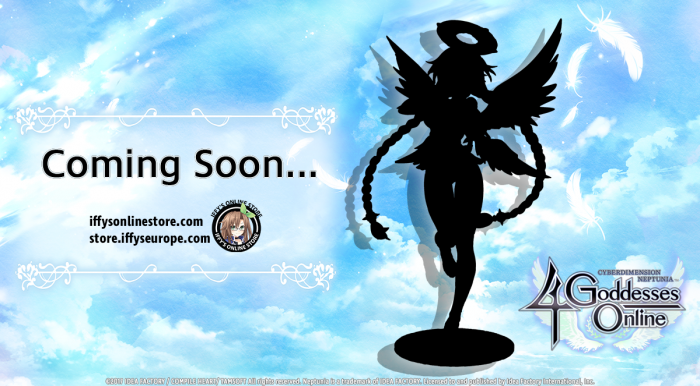 We're one month away from the release of Cyberdimension Neptunia: 4 Goddesses Online for the PlayStation®4 system (Oct 10 NA / 13 EU)! Steam comes early 2018!
But before that–we've got a special, divine surprise to announce! What could this mysterious shadow be…?
Coming soon to Iffy's North American Online Store and Iffy's European Online Store.