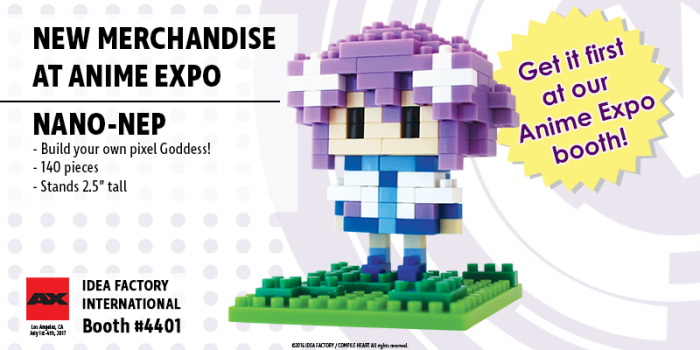 Are you going to Anime Expo this July 1-4?! We'll be in exhibitor hall at booth #4401. We're so excited to reveal the first item of our new merchandise, debuting at Anime Expo 2017!
Meet your very own pixel Goddess, Nano-Nep!
This build-it-yourself, Neptune miniature stands at 2.5″ tall and you can get her first at the Idea Factory International booth at Anime Expo!
Hold on to your pudding, because that's not all… More reveals are coming soon!