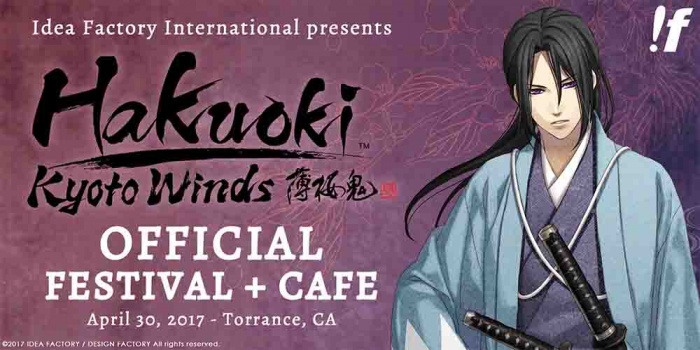 Hello Hakuoki fans,
Thank you for waiting!
Due to your enthusiastic response, we've been able to work with the venue to add more space to the Official Hakuoki: Kyoto Winds Festival + Cafe! We'll now have about 100 more General Admission tickets and an extremely limited amount of Special Lunch Set tickets available!
We are also expanding the hours from 10:30am – 4pm (lunch time will be from 12:30 – 3pm).
The second round of tickets will go on sale this Friday, Feb 3rd at 12pm PST.
You will find the tickets here: bit.ly/HakFesCafe
These are extremely limited and once we sell out, that will be it! We are very thankful for your overwhelming love for Hakuoki, and we look forward to celebrating Hakuoki together! Good luck!