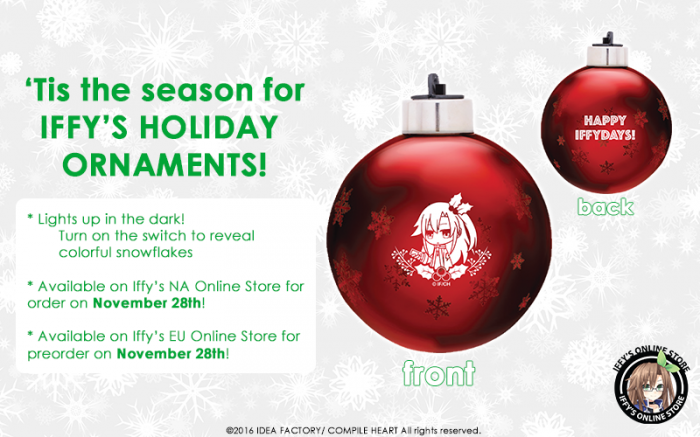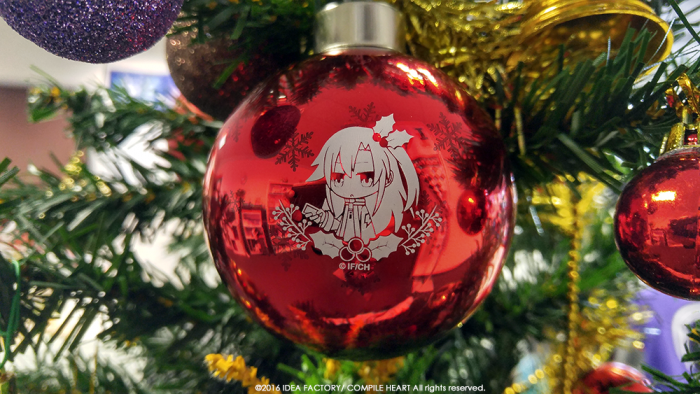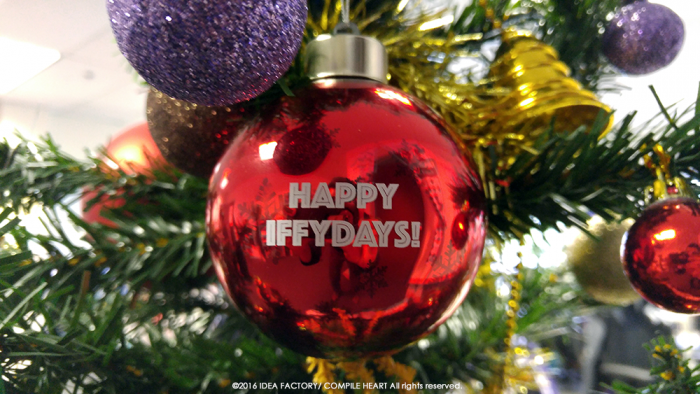 The holidays are here so we've got a present for you! Introducing Iffy's Holiday Ornament!
http://iffysonlinestore.com/iffyornament
David and Ari show off the ornament here!
https://youtu.be/B2X7evkmUQE
This light-up ornament goes on sale for $13.99 at Iffy's North American Online Store on November 28th, and will be up for preorder on Iffy's European Online Store on November 28th!
Iffy's Online Store will also be having a holiday sale! Get Iffy's Online Store merchandise and limited editions at a discounted price, from November 28th to December 22nd!
Iffy's Online Store NA Holiday Sale
Limited Editions:
MeiQ LE 20% off
FFFADF LE 40% off
Amnesia LE w/code 60% off
Merch:
Nep T-shirt 37% off
Top Nep Hat 32% off
Nepu Nepu 41% off
*Iffy's EU Online Store info coming soon!