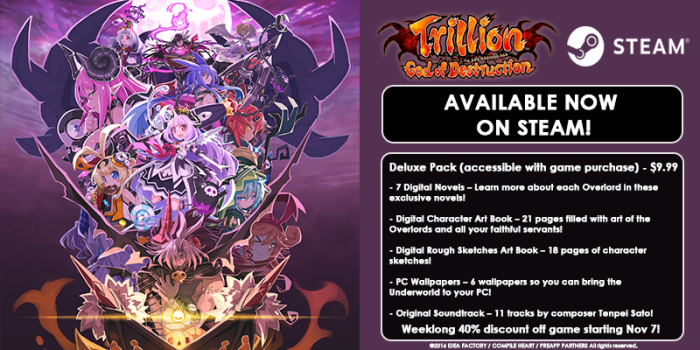 Trillion has arrived at the Gates of the Underworld!
Visit the Store page here! http://store.steampowered.com/app/451780/
Deluxe Pack (accessible with game purchase) – $9.99 http://store.steampowered.com/app/543470/
Trillion 1,000,000,000,000™: God of Destruction is now available on Steam with a 40% off weeklong launch discount! All of the free DLC included in the PlayStaton®Vita version are included free and pre-installed in the Steam version.
New and experienced players alike can enjoy the game in smooth 1080p graphics and have the option of getting the new Deluxe Pack for even more Underworld havoc!