Right before Trillion could devour it whole, we at Idea Factory International were able to rescue something special…
Straight from the circles of the Underworld, we are proud to reveal the Trillion: God of Destruction Limited Edition!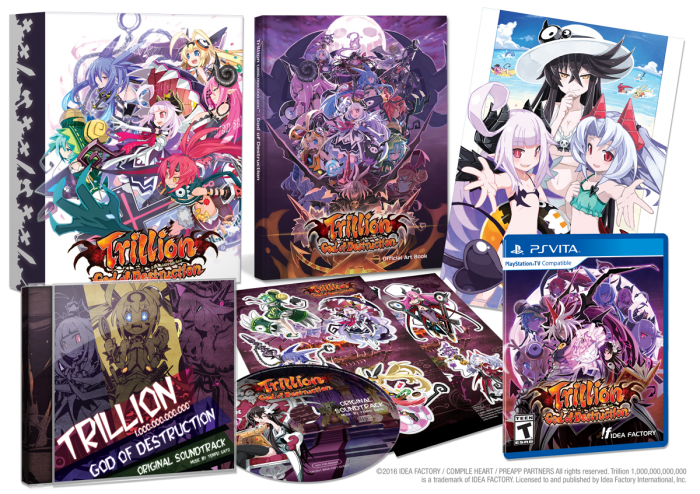 Preorder starts:
North America: Tuesday, March 8th at 10am PST
Europe: Tuesday, March 8th at 12pm GMT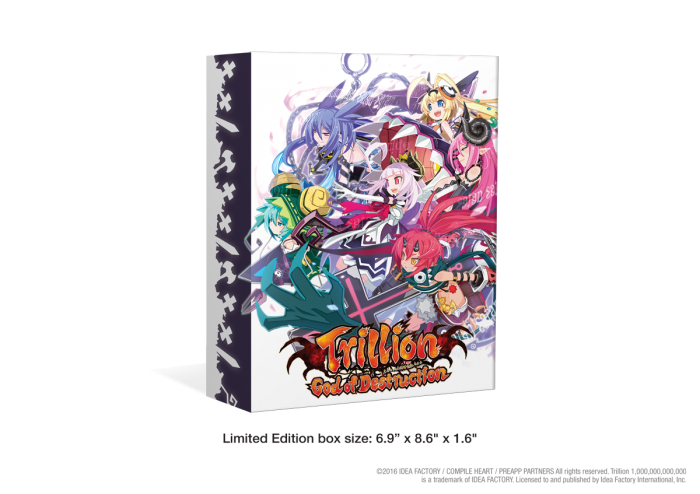 Collector's Box
Keep the Underworld and its layers safe in this beautiful, sturdy box! Just make sure to keep it away from Trillion!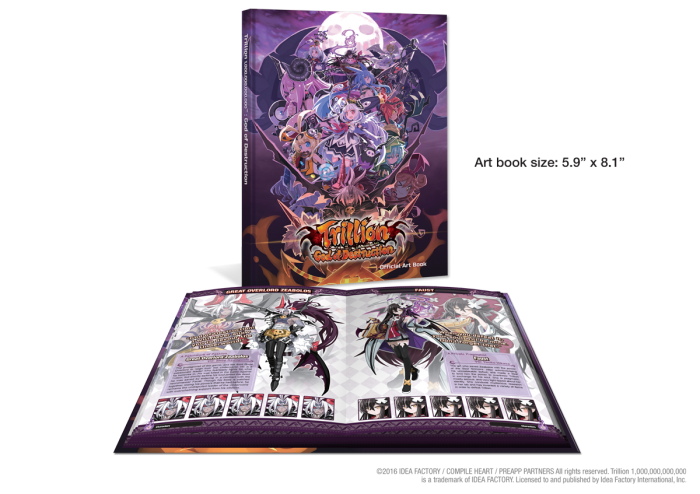 Trillion Official Artbook
Consume the layers of the Underworld with this hardcover artbook, featuring delicious illustrations, biographies, background images, and rough sketches from the game!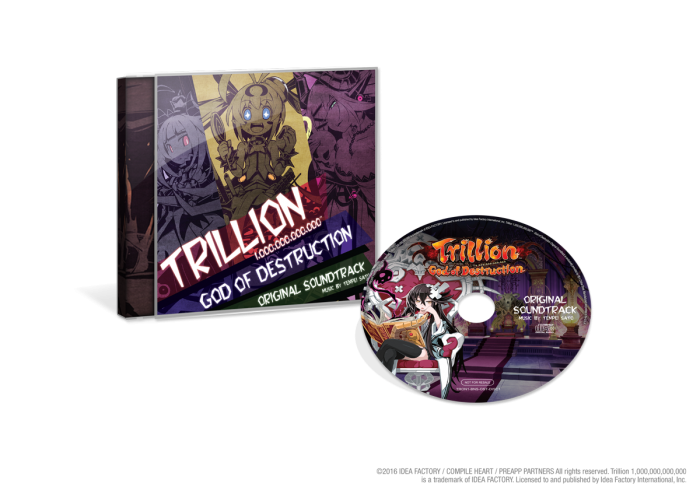 Trillion Official Soundtrack
Psych yourself up to face the one and only God of Destruction with 11 jams from the Underworld!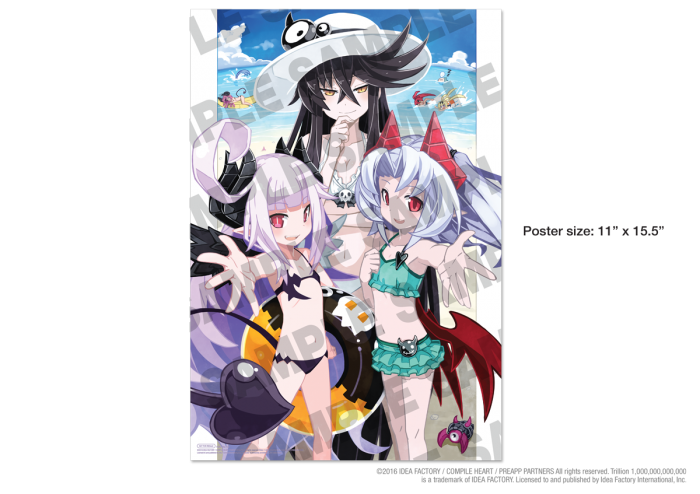 Trillion Beach Day Poster
It's not all doom and gloom in the Underworld! Take the Overlords on a well-deserved break from fighting Trillion with a picturesque day at the beach in this bright and cheery, 11″x15.5″ poster!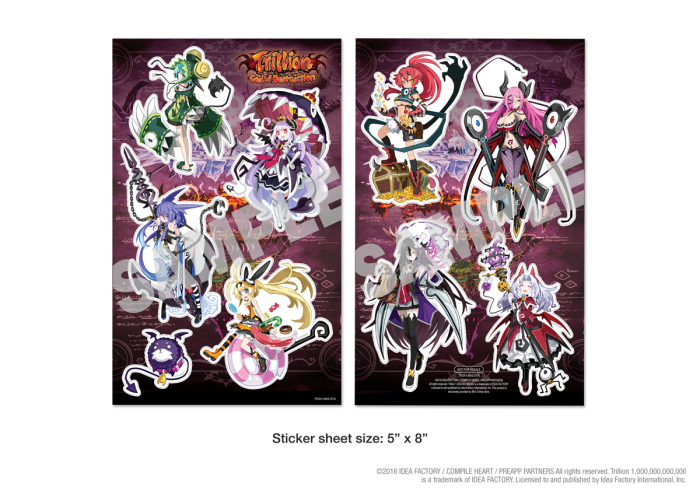 Trillion Sticker Set (Shipped with order)
Not all of the Overlords can stick around in the game, but luckily they can stick around in real life with this sleek matte-finish sticker set! Now's your chance to immortalize your favorite Overlords!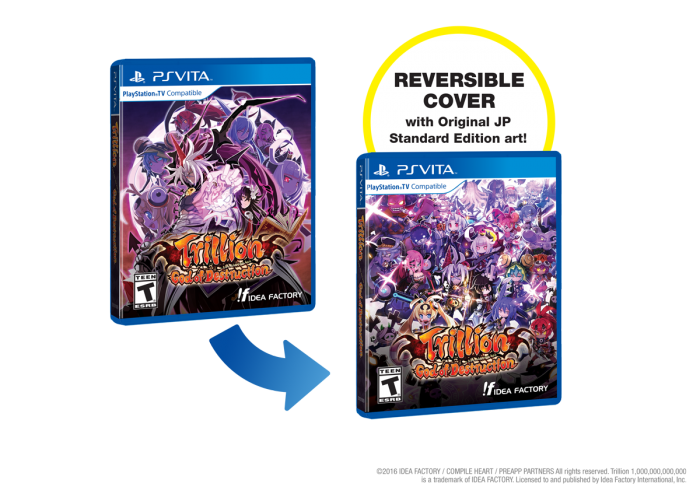 Reversible Cover Sleeve
Flip the cover sheet to enjoy the original Japanese standard edition package art on your retail copy of Trillion!
Peek into the the Gates of the Underworld and check out the LE details here!
**Iffy's European Online Store Page will be live on March 8th**