Thanks for all your cheesy pick-up lines! You had the IFI staff laughing and/or wishing we came up with that.
It's time to reveal our winners!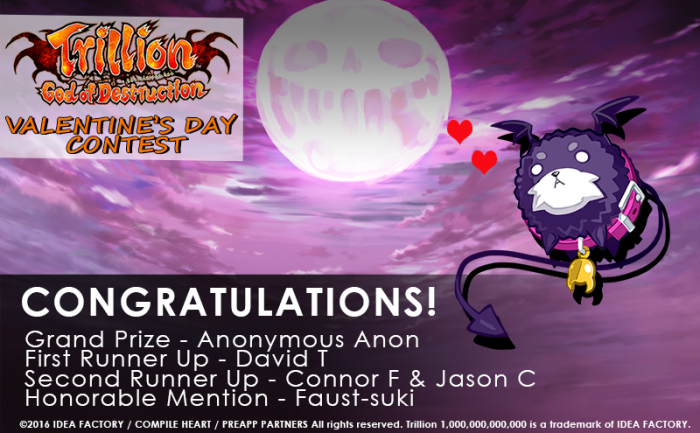 Here are the winning entries. Congratulations!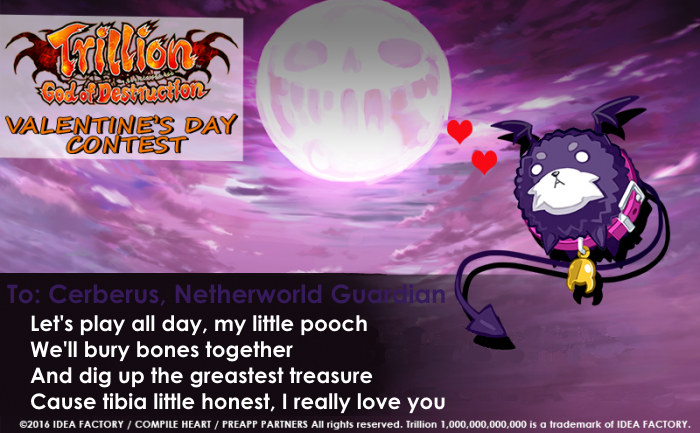 Grand Prize – Anonymous Anon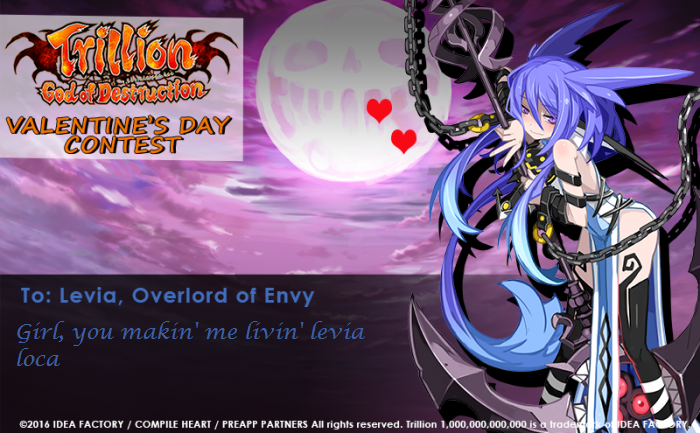 First Runner Up – David T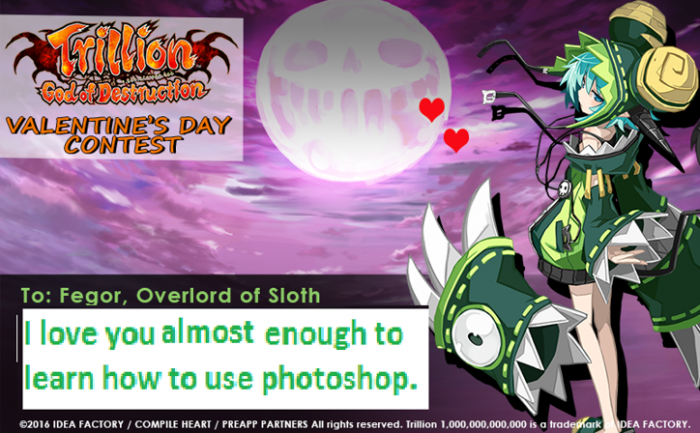 Second Runner Up – Connor F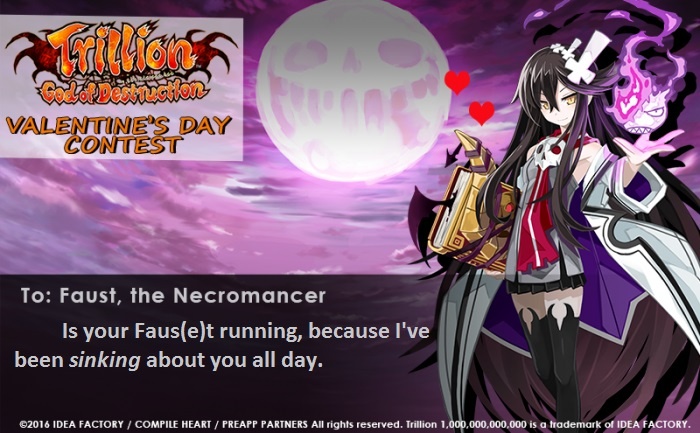 Second Runner Up – Jason C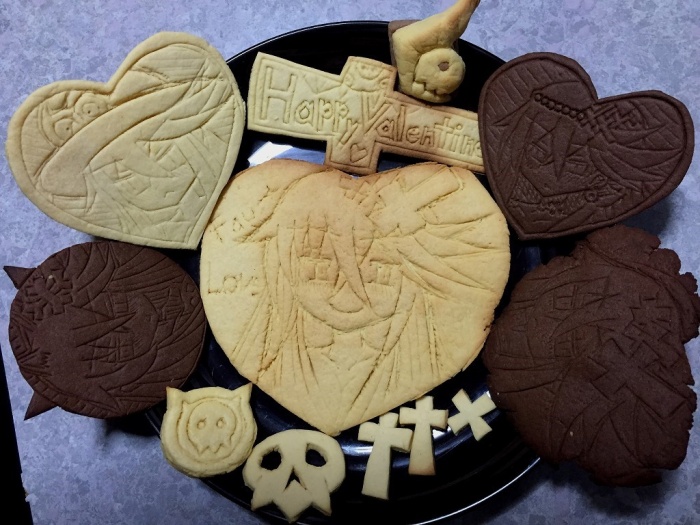 Honorable Mention – Faust-suki for these amazing, handmade Faust cookies!
You're all going to be an amazing Great Overlord one day! Trillion: God of Destruction releases March 29th/ April 1st (NA/EU)! Preorder now!