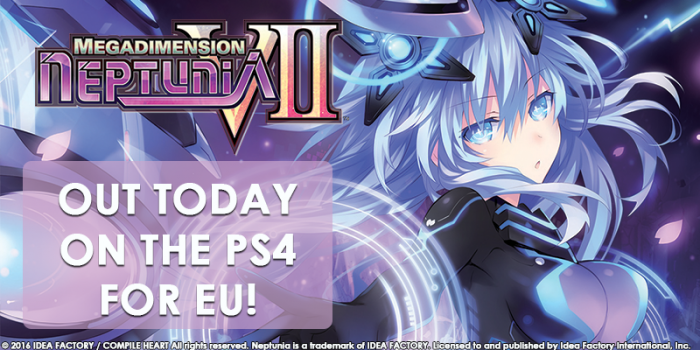 Happy EU Megadimension Neptunia VII Release Day!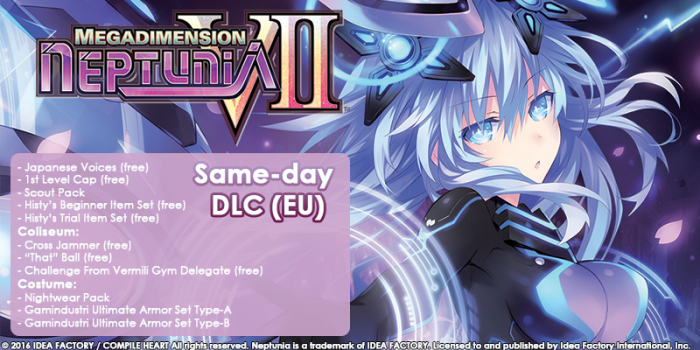 Also available today is the following FREE DLC: Original Japanese Voiceover, Histy's Item Trial Set, Histy's Beginner Item Set, Cross Jammer, "That" Ball, Challenge From Vermili Gym Delegate, and 1st Level Cap!
Of course, there's also these awesome DLC available for purchase so you can dress up your Neps for battle: Nightwear Pack, Scout Pack, Gamindustri Ultimate Armor Set Type-A, and Gamindustri Ultimate Armor Set Type-B!
Hop on over to the PSN Store, Amazon, or GameStop to purchase your copy!
http://amzn.to/1KDUSMs