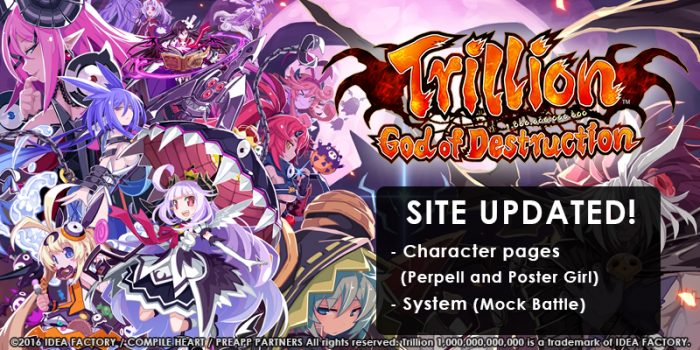 Check out the Trillion: God of Destruction site for this week's update!
Meet Perpell the Overlord of Gluttony who wants to the become the Great Overlord so she can fill the Underworld with candy!
And then check out the System section to learn about Mock Battles with Mokujin. He will simulate a Trillion-like battle to prepare you for the upcoming clash with Trillion!
PREORDER Trillion: God of Destruction NOW!
Amazon: http://amzn.to/1NUvvkm
GameStop: http://bit.ly/1od9yYR