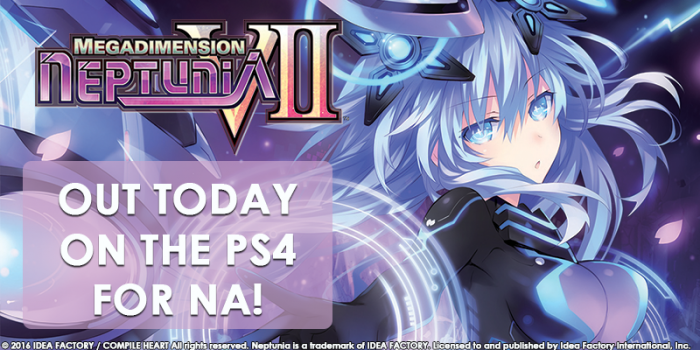 Happy Megadimension Neptunia VII NA Release Day! Your Nep-venture into the Zero Dimension, Hyper Dimension, and Heart Dimension starts today, North America!
Alongside this, we have some same-day DLC for you all! Original Japanese Voiceover, Histy's Item Trial Set, Histy's Item Beginner Set will be out for free download. Additionally, the Nightwear Pack will be available to download for just $2.75 today!
We will be releasing DLC weekly, so be sure to check out our newsletters/social media.
Don't have your copy yet? Order here!
http://amzn.to/23FtaW2
http://bit.ly/1P1M8OM
EU version releases next Friday. Preorder is still up here!
http://ideafintl.com/updates/2015/11/06/2305.html