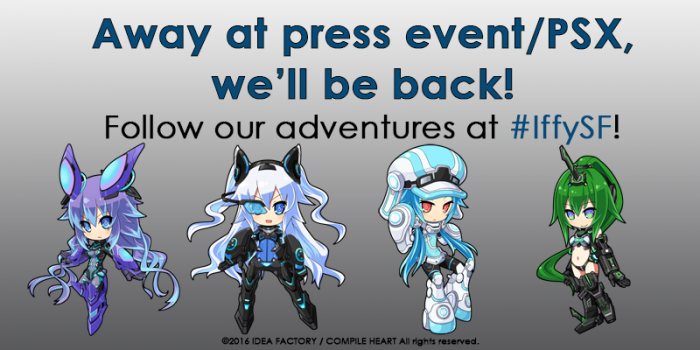 We'll be away at our Press Event and PSX in San Francisco this weekend!
Since we're all out of the office, we won't be able to respond to your emails or messages during this time. Thanks for understanding! You can follow our adventures at #IffySF
For those of you coming to PSX, see you at booth #1140!