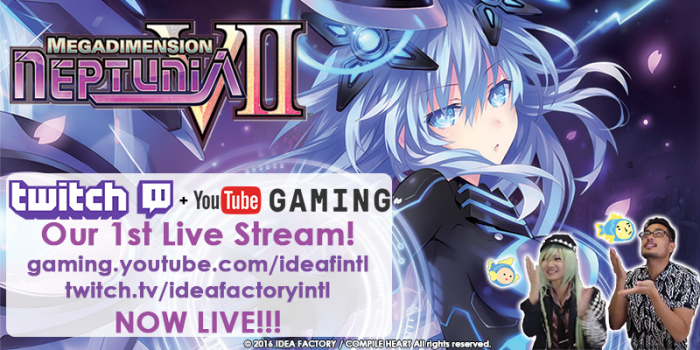 We are now streaming Megadimension Neptunia VII on the PS4! This is the first-ever look at the English ROM, so come see some Nep Nep goodness~ We are also giving away prizes!
http://gaming.youtube.com/ideafintl
http://twitch.tv/ideafactoryintl
To accommodate all regions, we are simultaneously streaming on twitch and youtube gaming! Come joooooin us!