There's a new dance craze hitting the streets and it's called the hack 'n' slash! Learn it from the best with Hyperdimension Neptunia U: Action Unleashed, which is out today in North America!
Pick it up at Gamestop and Amazon!
Or buy it digitally on the PlayStation Store! Be sure you download the free swimsuit DLC!
We also have a few Limited Editions left, but they're going fast! Order yours now!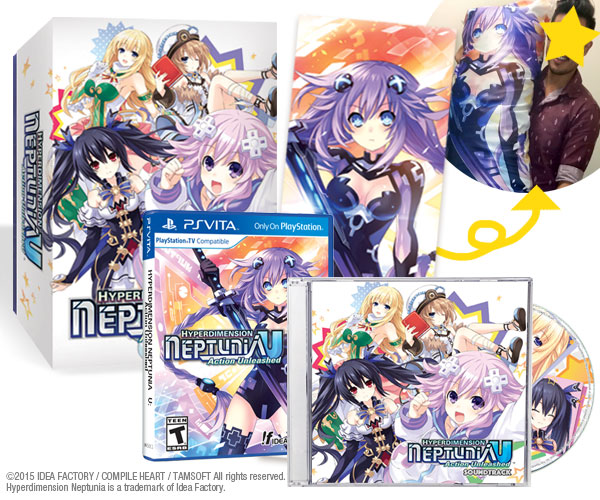 So many ways to get it, it's un-Neppin'-believable!