Abandon your current sidequest and return to town! Preorders are NOW OPEN for the Hyperdimension Neptunia U: Action Unleashed Limited Edition!
Preorder now, and you'll soon be like the handsome fella in this picture with your very own Purple Heart dakimakura!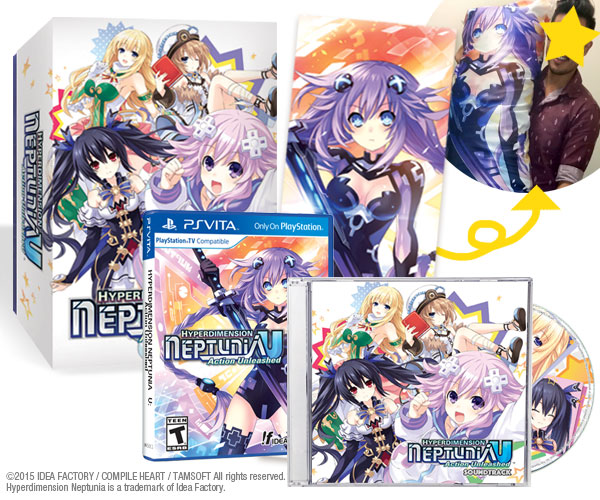 Hurry, because like an underleveled healer in a boss battle, this won't last forever!