Are U ready? Announcing the Hyperdimension Neptunia™ U: Action Unleashed Limited Edition, which is dakimak-ing me crazy!
It will be available for preorder May 1st
NA/Int'l – 6pm PDT
(iffysonlinestore.com/neptunia-u-limited-edition)
Europe – 12pm GMT – Link available May 1st!
Without further ado…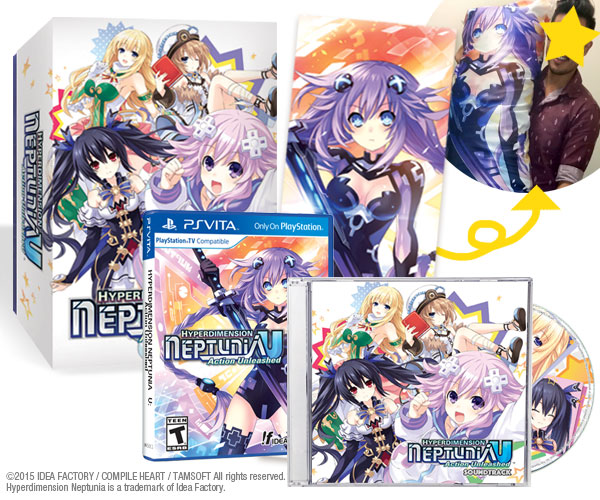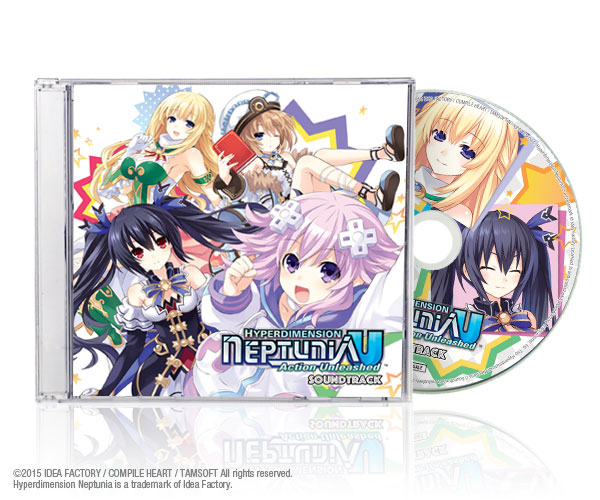 Hyperdimension Neptunia U Soundtrack
Take every day to 11 with this action-packed Hyperdimension Neptunia U soundtrack! Now getting a cup of coffee can have the intensity of CPUs in battle!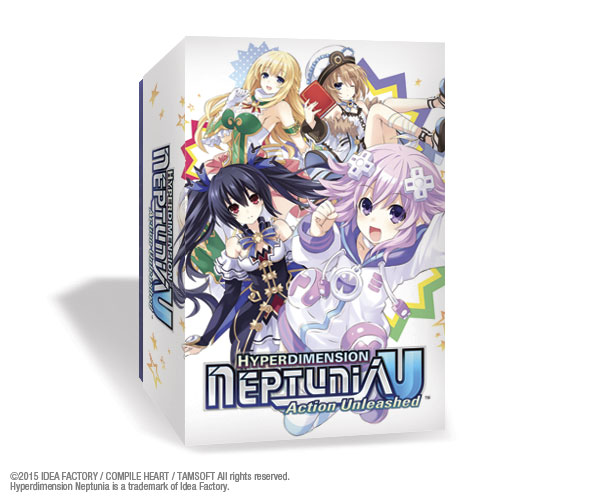 Collector's Box
Unleash the contents of this limited edition, or keep it all packed in this sturdy telescope box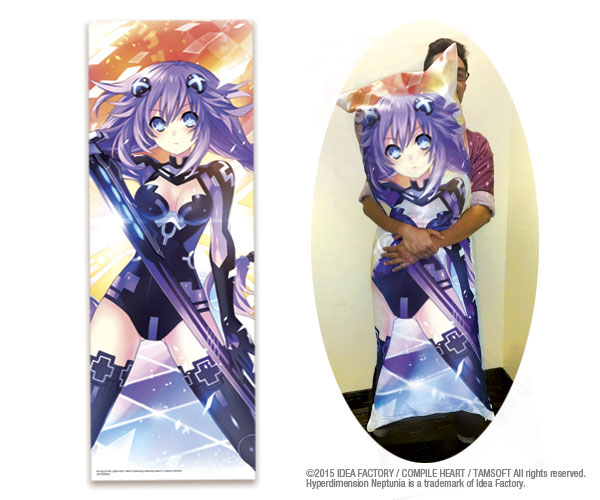 Purple Heart Body Pillow Case
Whether it's crunch time, solo game time, or movie night with friends, this super slick Purple Heart Body Pillow Case will keep you feeling extra comfy! With over 4 ft. of Purple Heart, this gorgeous pillow case snuggles firmly against your body pillow… and you! Not in the mood to snuggle? Not a problem! This also makes some great wall art, showcasing Purple Heart's strength and glory to the max!
What?! A body pillow case?! Count me in! You'll be able to snuggle up to Purple Heart when the game releases on May 19th and in Europe on May 22nd/May 27th (digital)! Make sure you preorder May 1st because there's no telling how long this will last!